Who is the Har-Conn Aerospace Company?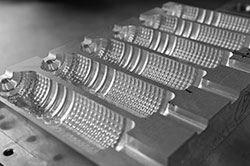 We are one of the largest independently owned aerospace processing firms in the world. We have specialized in aerospace and high technology applications of electroplated and related coatings for more than 30 years. We have the highest quality standards and a strong focus on customer service and support.
Our chemical processing capabilities—including anodizing of aluminum and titanium alloys and passivation of stainless alloys—fulfull the most stringent aerospace specifications. We have provided solutions for the space shuttle, the missile program, military and commercial aircraft engines, airframe and landing gear, and more.